JackXSymphony
is the pairing of
Jack Frost
and
Symphony Rose Celeste
.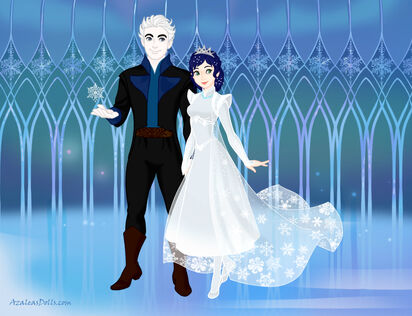 About them
(The shipping is from a role-play with Skyebreeze and Valentin girl.) Jack and Symphony seen each other from a distance throughout the years and until they finally meet each other in person. For the next 3 years, they went through many events together, including the meeting of Symphony's enemy, Orick the Slayer and her grandfather, Damieon. One day, after saving Symphony and Val from trouble from Pitch and Eric, respectively, Jack proposed to Symphony and she happily accepted. Jack and Symphony are now a married couple.
Trivia
Gallery
Ad blocker interference detected!
Wikia is a free-to-use site that makes money from advertising. We have a modified experience for viewers using ad blockers

Wikia is not accessible if you've made further modifications. Remove the custom ad blocker rule(s) and the page will load as expected.