SpiritinaXSepehr (Spirehr) is a couple made by
Spiritina
, Guardian of Magic and
Sepehr
, Guardian of Victory.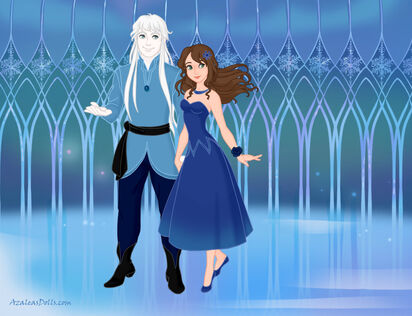 How they met
Sepehr met Spiritina while she was still a servant girl working under Serpentine in his castle. At first, they were curious of one another and not sure what to think. However, over time, the two of them got closer together and with the help of Sepehr's sister, Ariana, concoct a plan to stop Serpentine and his plans.
Spiritina and Sepehr manage to defeat Serpentine and freed the other girls. The two of them began to travel and see the world as they both wanted and came to live in Fantasia Valley with Ariana and her love, Ray.
Ad blocker interference detected!
Wikia is a free-to-use site that makes money from advertising. We have a modified experience for viewers using ad blockers

Wikia is not accessible if you've made further modifications. Remove the custom ad blocker rule(s) and the page will load as expected.